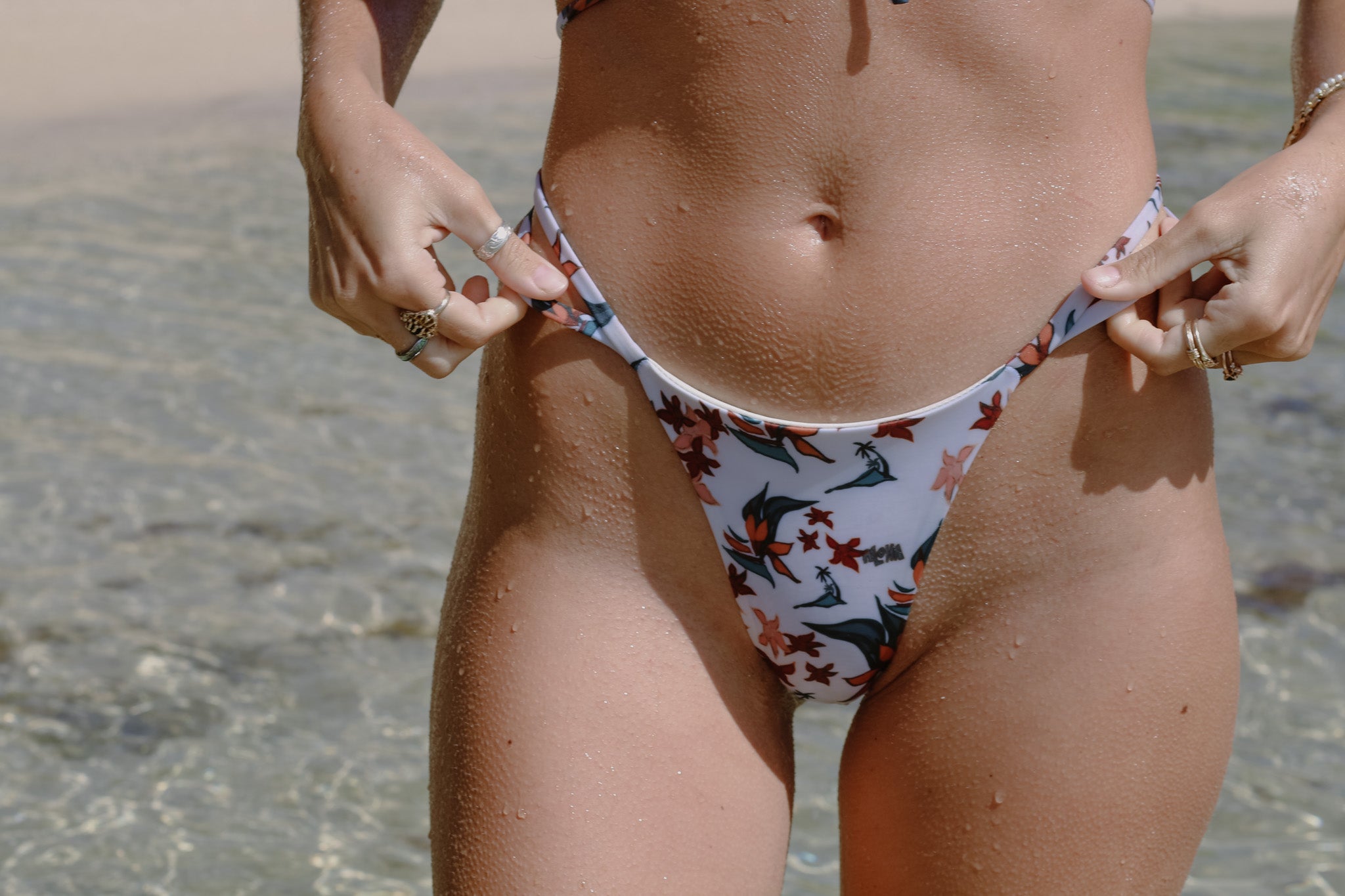 Greenwashing 101: What to Look Out For When Choosing Sustainable Swim Brands
It's so important now more than ever to support brands that have a mission dedicated to the planet. Growing up, I always had difficulty finding companies that were affordable but also truly ethical in terms of sustainability & manufacturing. I am so proud of this latest Tai Swim Co collection & am even more honored to represent these pieces made from the best materials out there.
Sustainability is an increasingly important consideration for consumers when choosing brands to support. However, not all brands that claim to be sustainable are actually making meaningful changes to reduce their environmental impact. In this blog post, we'll explore five key red flags that can help you determine if a brand is greenwashing, and provide tips on how to find brands that are truly committed to sustainability.
Here are some tips to make sure the brands you support are not greenwashing:

🪴 Vague claims: Be wary of companies that make misleading claims about their environmental impact or sustainability practices. For example, using phrases like "eco-friendly" or "sustainable" without providing any specific information to back it up.

🪴 Lack of transparency: If a brand is truly committed to sustainability, they should be clear about their practices and products. Look for information on their site about where their materials come from, how their products are made, and what steps they're taking to reduce their impact. You should be able to find this information very easily on a brand's sustainability page or their about page.

🪴 Changes: A brand that is truly committed to sustainability will take significant steps to reduce their environmental impact, such as using renewable energy, reducing waste, or implementing closed-loop production systems. If a brand is only making minimal changes or using eco-friendly materials for a small portion of their products, they're greenwashing.

🪴 Lack of third-party certifications: There are a number of third-party certifications that companies can obtain to demonstrate their commitment to sustainability, such as the Global Organic Textile Standard (GOTS), the Forest Stewardship Council (FSC), or the Cradle to Cradle Certified program. If a brand claims to be sustainable but lacks any third-party certifications, this could be a red flag.

🪴 Internal Practices: The brand should encourage sustainable practices amongst its employees and members, such as growing their own food, using alternative modes of transportation, and shopping consciously.
By being aware of the red flags of greenwashing and taking the time to research brands and their sustainability practices, you can make more informed decisions about where to invest your money and support. Remember to look beyond flashy marketing claims and buzzwords, and seek out brands that are transparent, accountable, and genuinely committed to making a positive impact on the planet. By doing so, we can all work together to create a more sustainable future for ourselves and for generations to come.