Article: This Is How You Clean Your Bikini: How to Properly Clean Your Swimwear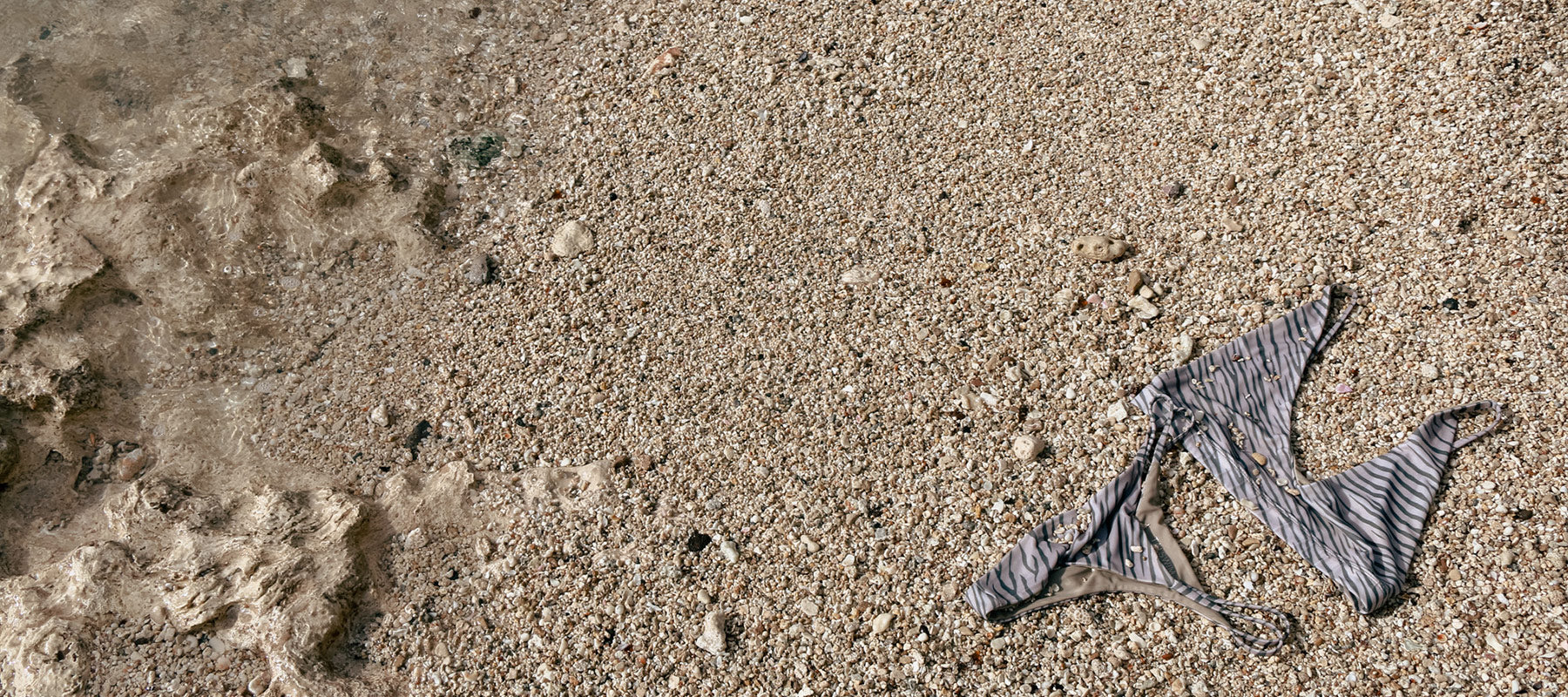 This Is How You Clean Your Bikini: How to Properly Clean Your Swimwear
We all have that designer bikini we love. It's with us through all the IG pics & it gets all the compliments at the beach. With all the wearing, that go-to suit ends up fading & looking a little worn after a couple of seasons — eventually retiring to the bin of suits that never get used. This crushes me, because there is a simple solution to keeping your suit looking perfect forever. 
This is a how-to guide on the best way to keep your designer swimwear & bikinis looking brand new. If you clean your bathing suit after every use, it can last for years & still look like the date it was purchased!
1.
Rinse Bikini In Cold Water
Hop in the shower or ready the sink. Let the water run through your swimsuit until fully wet. You want to get off any initial residue from the salt water, chlorine, or just dry skin contact. 

2.
Fill Bowl With Cold Water & Bikini Wash (Or Any Soft Soap)
Adding a soft soap to your water solution is crucial. After rinsing, we have to cleanse! This ensures that any sand, dirt or anything else makes its way off your bikini.
3.
Soak The Swimwear For 5 Minutes
Take some time to get the most-worn areas of your swimsuit. Everything from the outer strings to the bikini line. Sand sticks around on your bikini for a lot longer than you think!
Stretching out the fabric & teasing it a bit will get it looking squeaky clean!
After you are done rubbing out any tanning oil, sunscreen, dirt, salt water, chlorine, etc, Let your suit soak in the solution for 5 minutes.
4.
Rinse Again In Cold Water
After 5 minutes, rinse out your soapy bikini by letting it run through cold water until all the solution is off. If it looks good to go, you're ready for the last step!
5.
Hang Dry In Shade
Before hanging up your suit or letting it lay flat to dry, try rolling up the fabric to get any excess water out. Gently squeezing out any leftover liquid will expedite the drying process. Keep your suit in the shade to avoid sun damage.
How To Wash Your Bikini Infographic
Common Questions About Cleaning Swimwear
Can I put my swimwear into a washer or dryer?
No, it's best to avoid washing your swimwear in the washing machine or dryer. While it might not fall apart after a few washes, it can cause the colors to fade and the fabric to lose its elasticity and shape.
What sort of soap is best for washing my swimwear?
It's best to use a gentle soap or detergent that's specifically designed for swimwear. Avoid using harsh chemicals or bleach, which can damage the fabric and cause discoloration.
Also On The Blog
Just Added