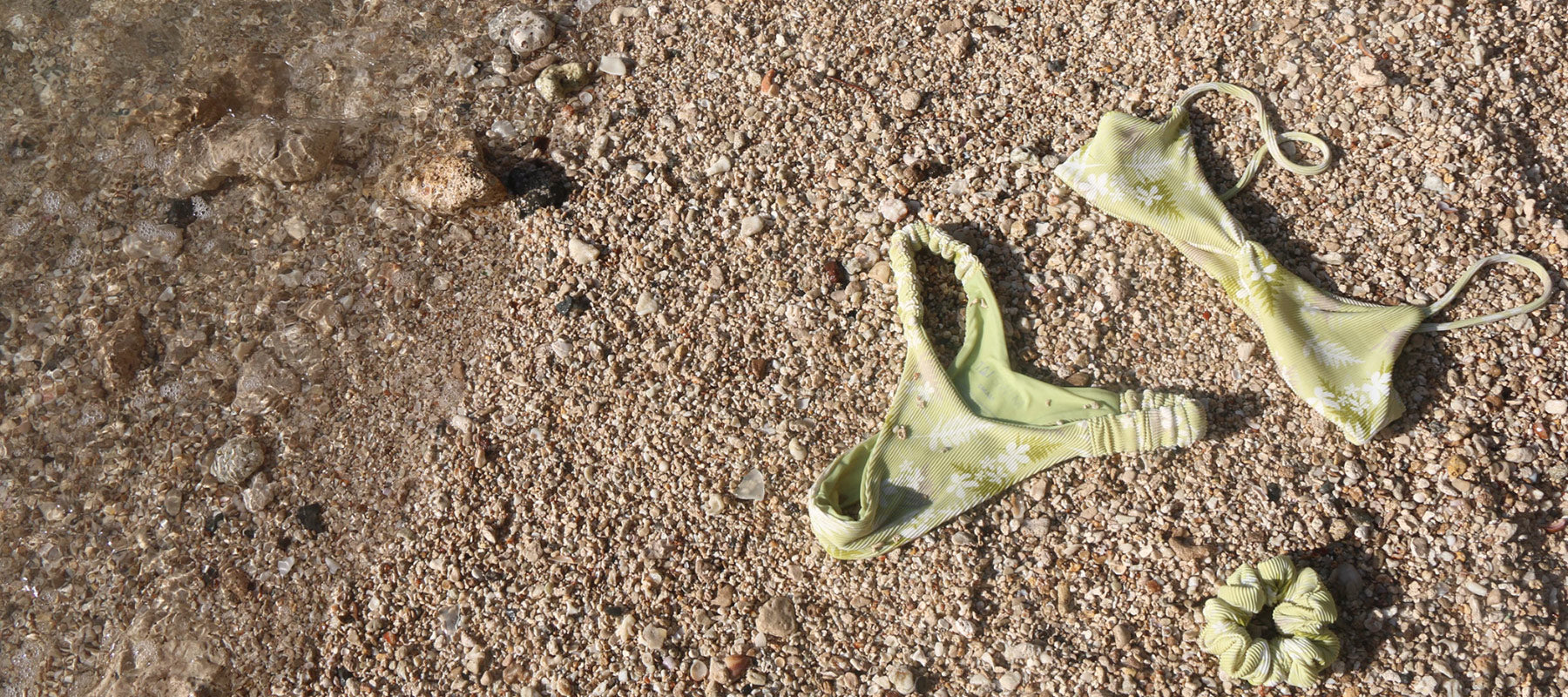 Introducing the Hilo Print by Tai Swim Co
At Tai Swim Co, all of our prints are hand drawn & feature unique illustrations either painted or sketched from scratch. Our recent floral for spring is called "Hilo", which came together when we were able to attend our first ever fashion show in September of 2022. We had designed an entire lineup of designs to show on the runway that were nearly finished, except for one that we are so happy changed a bit before final production.
Although the brand owner, Tai, is from Big Island, she is from the Kohala Coast, which means it wasn't often that she'd travel to the Hilo side of the island. Even small islands have their limits when it comes to locals & how far they will drive. She was lucky enough to present her 2022-2023 designs on the runway at Hawai'i Swim Show, which took place in Hilo. She packed up a couple hundred bikinis from O'ahu & headed to Big Island with Austin & her team.
The print on the runway, originally called "Laua'e" started as a basic fern print, with more blues & greens & no florals. This was the look that we showed on stage, & it was also the print we went with for one of our tyvek bag designs.
Upon showcasing this print, Tai realized that something was missing. Although this laua'e print was playful & fun, it was lacking in the representation of how those ferns are actually seen in nature. We needed to add some flowers. Flowers are often used in fabric prints because they add a natural and organic element to the design. The vibrant colors, intricate patterns, and unique shapes of flowers can make a fabric print look more visually appealing and interesting.
Tai & Austin went on several hikes while in Hilo & collected lots of pictures for inspiration. They went back to their hotel & started drawing. "Add more of this", "change the direction here", & "bring down the yellow a little bit" were some phrases exchanged while working on this print. Tai realized she had drawn some kukui flowers a while ago for another print that wasn't really working, & after seeing all those flowers around Hilo, we knew we had to combine the two.
For those of you who don't know, Hilo is a town located on the east coast of the Big Island of Hawaii. Here are some traits about Hilo:
Lush and green environment: Hilo is known for its lush and green environment, with frequent rainfall and fertile volcanic soil that supports abundant vegetation.

Cultural diversity: Hilo is a culturally diverse town with a mix of Hawaiian, Asian, and Western influences.

Rich history: Hilo has a rich history and was once an important center of the Hawaiian monarchy. Many historic buildings and landmarks still exist in the town, including the beautiful Wailuku River State Park.

Outdoor recreation: Hilo offers numerous outdoor recreational opportunities, including hiking, surfing, snorkeling, and fishing.

Warm and welcoming community: Hilo has a warm and welcoming community that values community involvement, sustainable living, and preserving the natural environment.
We thought this print was a beautiful dedication to Hilo especially with the modifications we made. Aside from the kukui flowers we added being feminine and pretty, they add balance to the sharper lines on the ferns on this print. Additionally, flowers are often associated with positive emotions such as happiness, beauty, and love, which can evoke positive feelings in people who see the fabric. The use of flowers in fabric prints can also help to create a sense of nostalgia or romanticism, which can be appealing to many people. Overall, the beauty and versatility of flowers make them a popular choice for fabric prints and can enhance the aesthetic appeal of a garment or fabric.
This print is showcased on sarongs, boardshorts, scrunchies, bikinis, one pieces & on the inside of bags. We knew this print was going to be major, so it was important that we got it just perfect. Perfection comes from drawing these prints by hand.
You might be wondering what separates a hand drawn print from a digital mock up. Hand-drawn swimwear prints are more special because they often have a unique and artistic quality that sets them apart from mass-produced prints. Unlike computer-generated prints that can be easily replicated, hand-drawn prints are one-of-a-kind and can have subtle variations that make them more interesting to look at. You can see the best display of the fabric on bigger garments like the Jordyn One Piece.
Additionally, hand-drawn prints often have a personal touch that reflects the personality and style of the designer. They can also be a reflection of cultural or artistic traditions that have been passed down through generations, adding to their value and significance. In this case, the Hilo print is a combination of Tai & Austin coming together in their unique drawing capabilities & making a print that includes all in every form of wearable garments.
In some cases, hand-drawn prints may also be more sustainable and environmentally friendly than mass-produced prints. This is because they often involve less energy and resources to produce, and can be created using non-toxic materials.
Hand-drawn swimwear prints like on the Kammi Set pictured here can add a unique and special touch to swimwear, making them more meaningful and memorable for those who wear them. We hope you love our Hilo print & the rest of our spring 2023 collection!