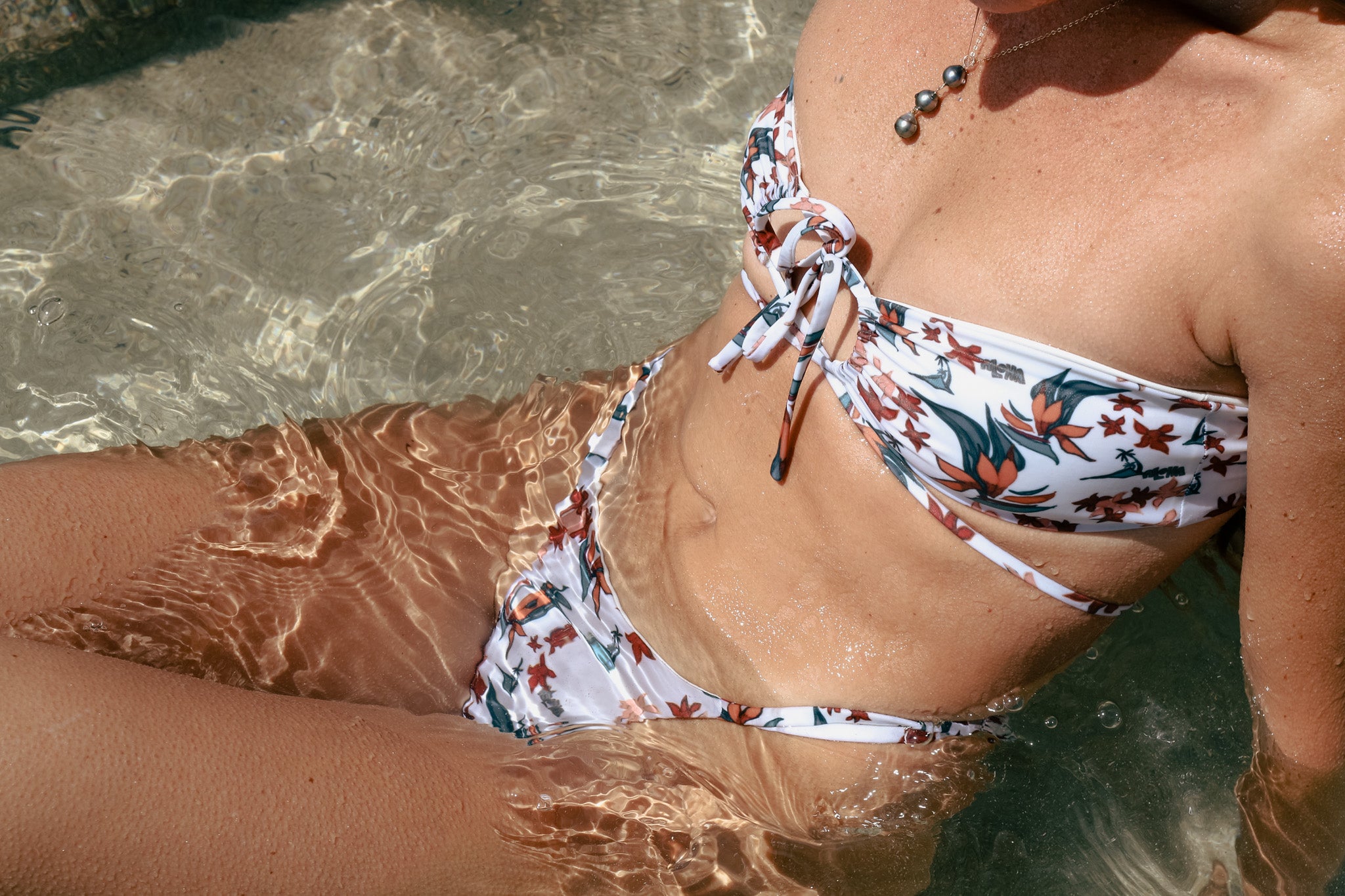 8 Ways to Have a More Sustainable Summer and Look Great in Sustainable Swimwear
Summer is a great time to enjoy the outdoors, spend time with friends and family, and hit the beach. But with all the fun in the sun, it's important to be mindful of our impact on the planet. Here are eight ways to have a more sustainable summer while still looking great in sustainable swimwear.
Choose eco-friendly sunscreen: Traditional sunscreens can contain chemicals that harm marine life and damage coral reefs. Opt for a natural, eco-friendly sunscreen that's better for your skin and the environment.
Pack a reusable water bottle: Stay hydrated and reduce plastic waste by bringing a reusable water bottle wherever you go. Look for options made from sustainable materials like glass or stainless steel.
Shop local: Support local farmers markets and businesses to reduce your carbon footprint and help the local economy. You can even find sustainable swimwear options at local boutiques and stores.
Host eco-friendly BBQs: Instead of using disposable plates and utensils, opt for reusable options. Consider using a compost bin for food waste, and look for plant-based options for your BBQ menu.
Take public transportation: Reduce your carbon footprint and avoid traffic by taking public transportation, biking, or walking to your destination. 
Use natural bug repellent: Traditional bug sprays can contain harmful chemicals. Opt for natural bug repellents like essential oils or citronella candles instead.
Avoid single-use plastics: Bring reusable bags, straws, and utensils with you to avoid using single-use plastics. This includes choosing sustainable swimwear that's made from recycled materials and designed to last.
Plan eco-friendly activities: Choose outdoor activities that have a low environmental impact, like hiking, camping, or beach cleanups. And don't forget to wear your sustainable swimwear for a dip in the ocean or pool.
By following these tips, you can have a more sustainable summer while still looking great in your sustainable swimwear. Remember that small changes can make a big impact, so do your part to protect the planet while enjoying all the season has to offer.