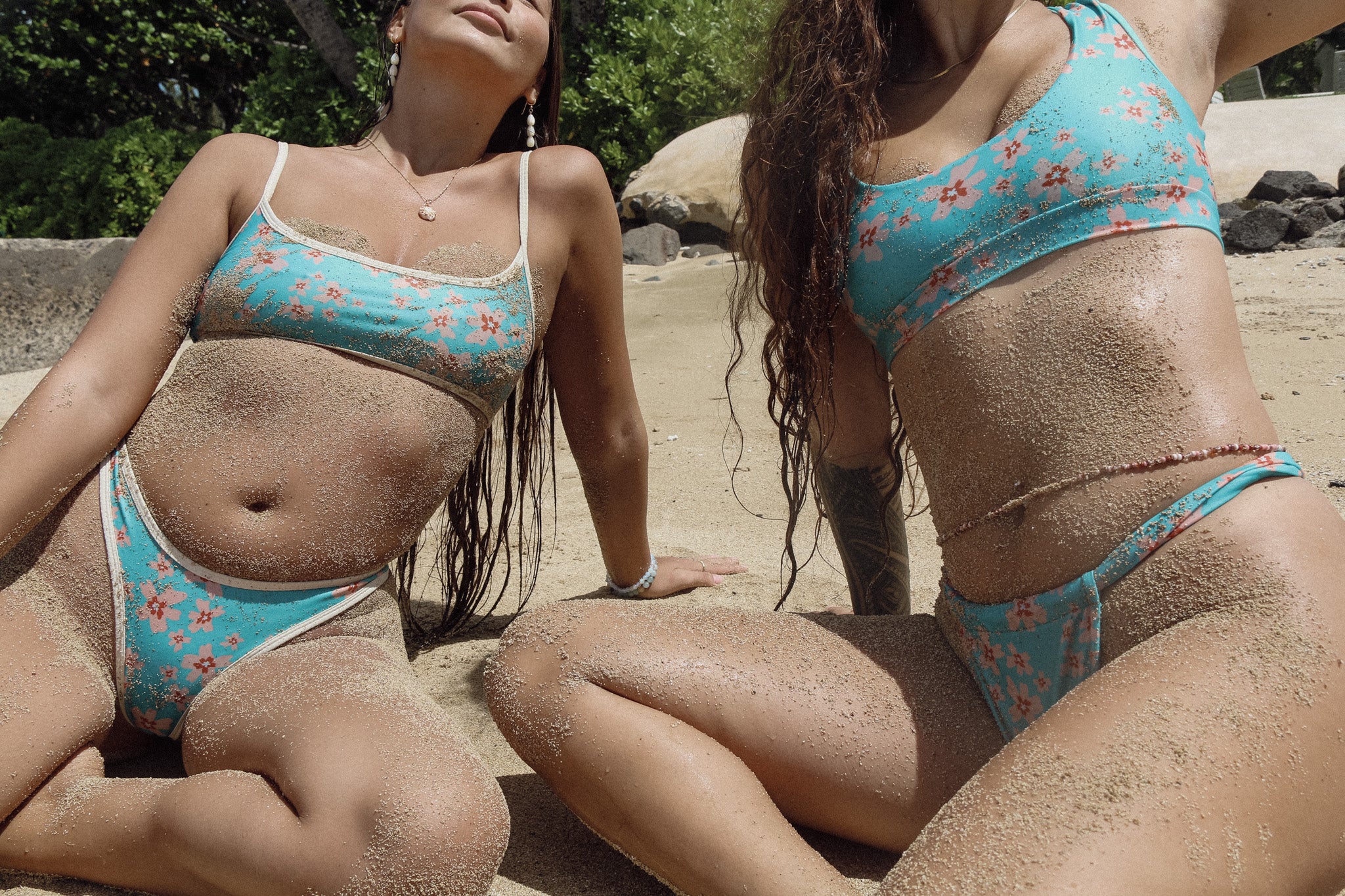 The Downside of Amazon Swimwear Dupes: Why They're Not Worth It
In recent years, Amazon has become a go-to platform for affordable fashion, including swimwear. While the convenience and low prices of Amazon swimwear dupes may seem tempting, it's important to consider the downsides. In this blog post, we will explore why Amazon swimwear dupes fall short in terms of quality, sustainability, and their impact on small businesses.
Poor Quality and Durability
One of the primary drawbacks of Amazon swimwear dupes is their subpar quality and durability. These inexpensive replicas often sacrifice quality materials and craftsmanship for affordability. As a result, the swimwear may not withstand the rigors of regular use, fading or stretching quickly. Flimsy straps, loose threads, and weak stitching are common issues with these dupes, leading to disappointment and a shorter lifespan. The swimsuits are also just plain ugly.
Lack of Sustainability
Sustainability is a growing concern in the fashion industry, and unfortunately, Amazon swimwear dupes often fail to meet eco-friendly standards. These replicas are typically made with cheap synthetic materials that lack sustainability features like recycled or regenerated fabrics. By opting for these products, we inadvertently contribute to the demand for fast fashion and the exploitation of natural resources.
Ethical Concerns and Small Business Impact
Many Amazon swimwear dupes are direct copies or imitations of designs created by independent designers and small businesses. This practice not only undermines the creativity and hard work of these entrepreneurs but also raises ethical concerns. Supporting original designers and small businesses fosters innovation and sustains the diversity of the swimwear industry, while purchasing dupes perpetuates a cycle of copying and discourages genuine creativity.
Planned Obsolescence
Planned obsolescence refers to the intentional design of products with a limited lifespan to encourage repeat purchases. Unfortunately, Amazon swimwear dupes often fall into this category. Their low-quality construction and materials are not built to last, driving consumers to replace their swimwear frequently. This contributes to a culture of overconsumption and waste, as discarded swimwear ends up in landfills.
Buyer Beware: Sizing and Fit Issues
Another common challenge with Amazon swimwear dupes is inconsistent sizing and fit. Without the ability to try on the swimwear beforehand, customers often face difficulties in finding the right size and style. Returns and exchanges can be time-consuming and frustrating, adding further inconvenience to the purchasing process.
While Amazon swimwear dupes may seem like a budget-friendly option, it's crucial to consider their drawbacks. From poor quality and lack of sustainability to ethical concerns and planned obsolescence, these replicas fall short compared to genuine, ethically-made swimwear. Supporting small businesses and prioritizing quality over cheap prices allows us to make more conscious choices that align with our values and contribute to a more sustainable fashion industry.