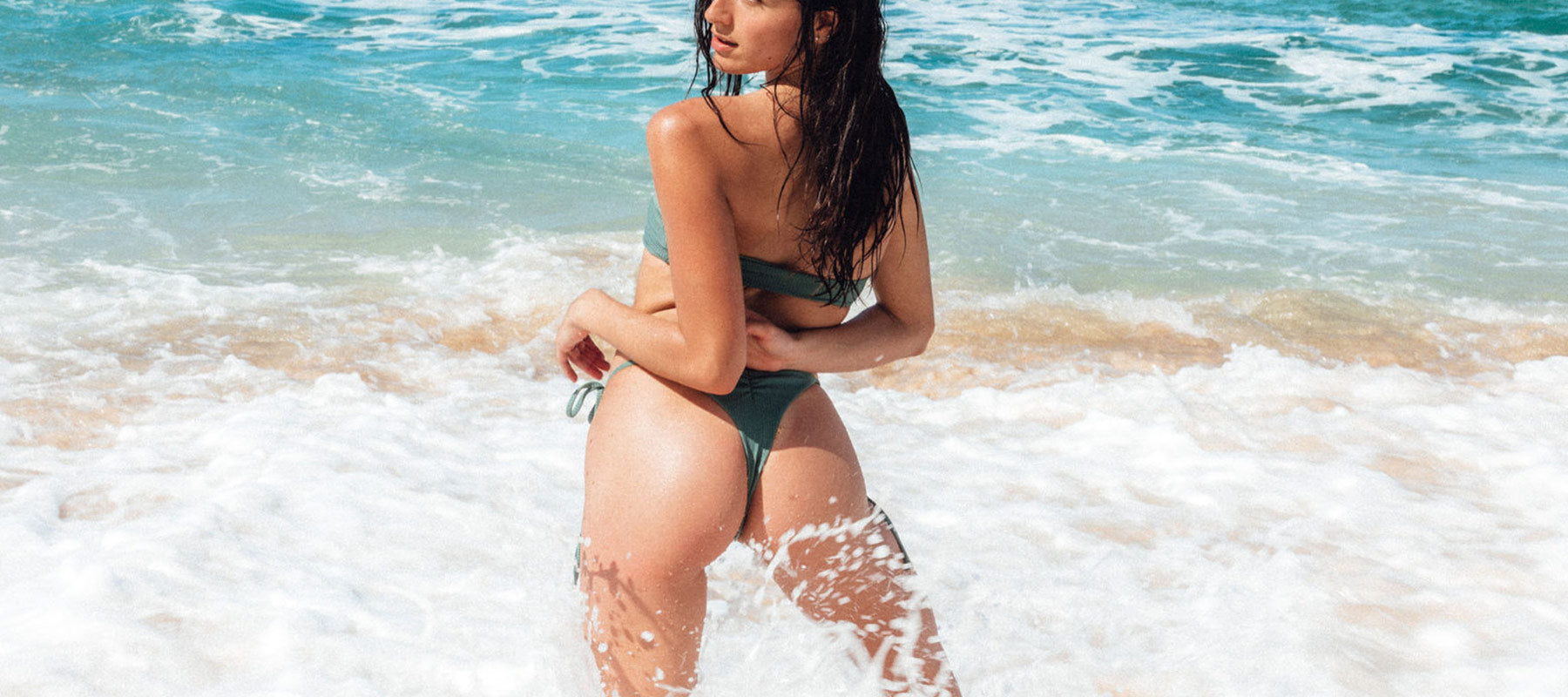 The Allure of String-Only Bikinis: Why They're Taking Over the Beach
Defining String Bikinis and Why They Are Gaining Momentum
String only bikinis are becoming an increasingly popular swimwear trend, but what exactly are they? In this article, we will be defining string only bikinis and exploring why they have been gaining so much momentum lately.
String only bikinis are a type of two-piece swimsuit that is defined by its minimal coverage and use of strings over large bands of fabric that are considered to be more "sporty" or supportive. This style provides less coverage than other types of two-piece suits, making it perfect for those who want to tan and show off their curves while still feeling comfortable and secure.
String Bikinis are Iconic to Bikini Culture
Even though it may seem like string bikinis are becoming increasingly popular, they have actually been around for decades and are iconic to bikini culture. Close your eyes and imagine a bikini; chances are, you are picturing a triangle-top, string bikini. Hopefully no polka dots though :P haha.
String bikinis have been trendy for some time now, just as with all other fashion trends, what was once considered outdated has returned to the forefront of fashion. Seeing these pieces on beaches around the world is proof that they are all the rage once again. Along those lines, stringy bikinis typically will have a more timeless design that won't look outdated several years later like a lot of more sportier cuts might look.
Besides being the epitome of the sexy bikini, the main reason that stringy bikinis are gaining so much momentum today are due to the main benefits that they offer over other swimwear.
The Benefits of Wearing a String Only Bikini Over Other Types of Swimsuits
Comfort

Flattering

Adjustable

Easier to tan
Comfort
The number one reason that string bikinis are so popular is comfort. For many girls, having less fabric against their skin is going to be more comfortable for them. Stop for a moment and just think about sand at the beach. With strings, there's just less chance for sand to get stuck between the fabric and your body. Additionally, since the strings are so small, they can naturally follow the curves of the body, which is an added benefit. What the strings do is give you the comfort of almost wearing nothing, but still being able to enjoy the benefits of a swimsuit. It's a win-win for most women.
Flattering
Yes. Let's be real. String bikinis accentuate our bodies and not the other way around. Everyone should be proud of the body they have and deserve a swimsuit that shows off their natural beauty. Since string bikinis are easily adjustable, they naturally augment the shapes of our bodies and so they often show off the best parts of us. Just check out some of the pics below if you dont believe me:
Adjustable
Another major win for string bikinis is that most are actually adjustable as opposed to sporty bikinis. String bikinis are made to be fully adjustable to make it more comfortable and easy to fit more girls with different size and shape bodies. Everyone's body is unique, so sometimes finding the suit that best fits your body can be difficult. Thus, string bikinis are your friend. Not to mention, if you want to swap suits with a friend, string bikinis are a no-brainer.
Tanning
With a string bikini, if you're worried about a tan line, just move the string. No worries. It's that easy. Or, if you are lying down on the beach you can pull the strings down completely and you can enjoy the sun without harsh lines. Thus, the control of tan lines of string bikinis make it an obvious choice for anybody looking to get a little darker this summer.
Conclusion
If you've read this far, you probably have a pretty good idea of what a string bikini is and understand why it's such a popular style in swimwear fashion. Every girl may not like the style of string bikinis, but that's part of the fun things with bikinis. Everyone can find the style that works for them. Some occasions might call for string bikinis whereas sometimes choosing a sporty cut bikini is better. For instance, many girls who want to surf will opt for a sportier cut because of the support it offers over string bikinis.
What about you? Do you prefer stringy or sporty bikinis?
Answer in the comments below.