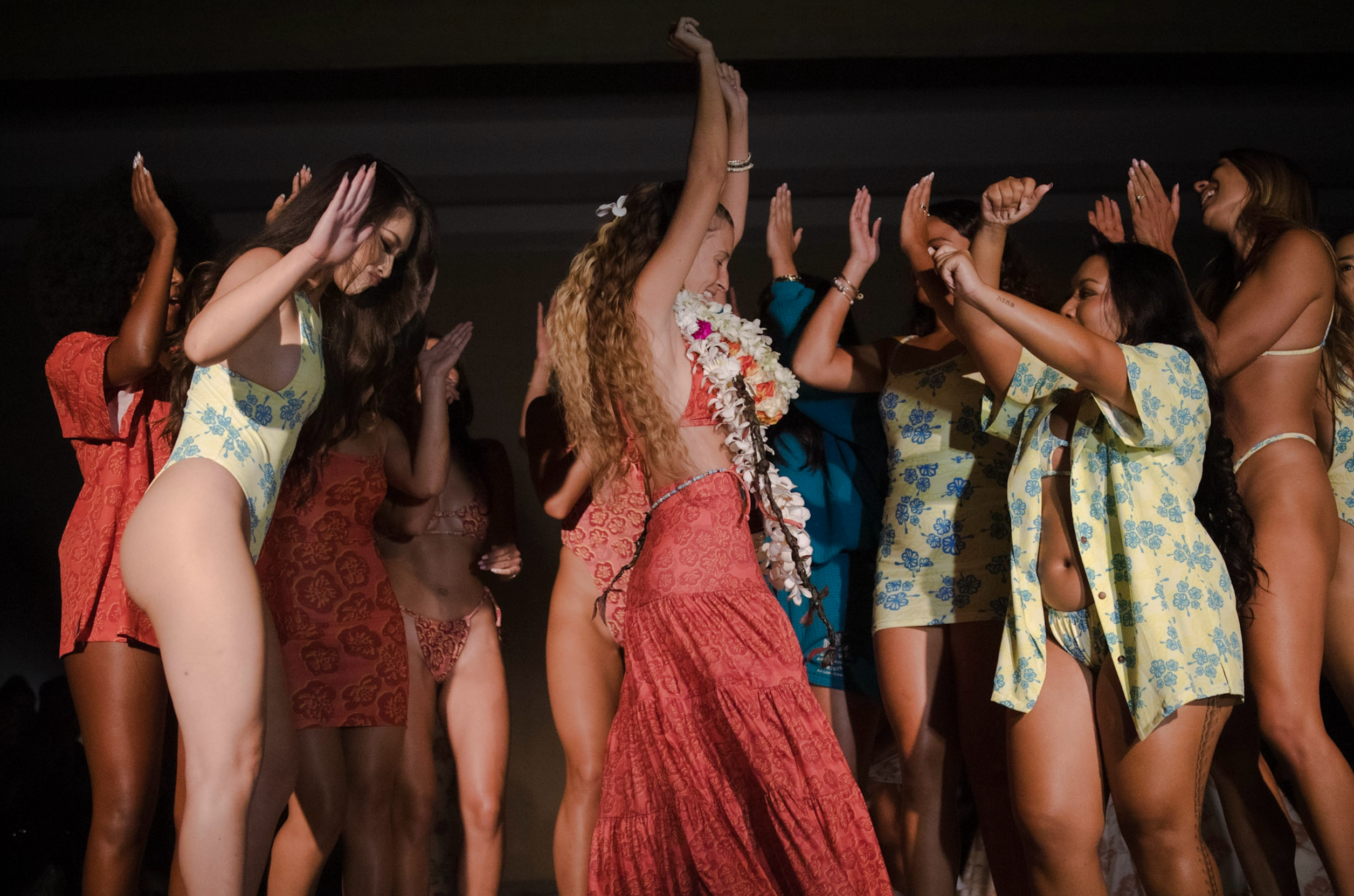 From sand to catwalk: dive into the 2023 Hawaii Swim show with Tai Swim
Our journey from our city island on O'ahu to the tranquil yet glamorous catwalk in Waikoloa on the Big Island of Hawaii has been nothing short of exhilarating. The weekend was packed with some of the most gifted and talented bikini designers across the islands. I feel so lucky to have gotten to meet so many talented designers, models & creators as well as celebrate the legendary bikini culture of the islands with all of these ladies over the weekend.
The Show
Hawaii Swim Show took place in Waikoloa on Moku O Keawe at the Marriott hotel during the first weekend of September. It features over 18+ local designers & artists for a weekend full of fashion mostly surrounding swimwear. 
A Sneak Peek into the Collection
We got to introduce some of our newest prints that we have been working on for the past few years. Check out everything dropping for 2024:
Kahakai, a print inspired by the naupaka plant that grows on nearly all of our beaches in Hawaii. It's iconic five pedal flower is infamous in the legend about the two variations of the naupaka plant.
Avalon, a throwback hibiscus print inspired by the classic floral beach prints of the early 2000s and the small island town off the coast of California.
Ewa, pronounced "eh-va," is a woodblock style inspired print named after the classic beach on Oahu. It's vibrant reds are reminiscent of the red soil unique to all the Hawaiian Islands.
Ka'ohao, pronounced "ka-oh-how," is another hibiscus flower print inspired by the classic prints on Aloha shirts, more commonly know as Hawaiian shirts in the continental US. The old style aloha shirts all tell stories and that was our main goal for this print. Ka'ohao is the proper name for the windward neighborhood of Lanikai. The print features some of the main sights from Lanikai including the iconic Mokulua Islands, Hawaiian monk seals, red-footed boobies, coconut tree palms, and the Lanikai pillar that stands at the entrance of the area.
Get ready to feast your eyes on a stunning array of swimsuits that pay homage to Hawaii's natural beauty.
Meet Us at the Show
We're beyond excited to connect with fellow swimwear enthusiasts, fashion aficionados, and all those who share a love for the sun and sea. The Hawaii Swim Show is the perfect platform for us to come together and celebrate our shared passion.
Join us at the catwalk as we unveil our latest creations that embody the spirit of swimwear & art through our fashion designs at Hawai'i Swim Show!