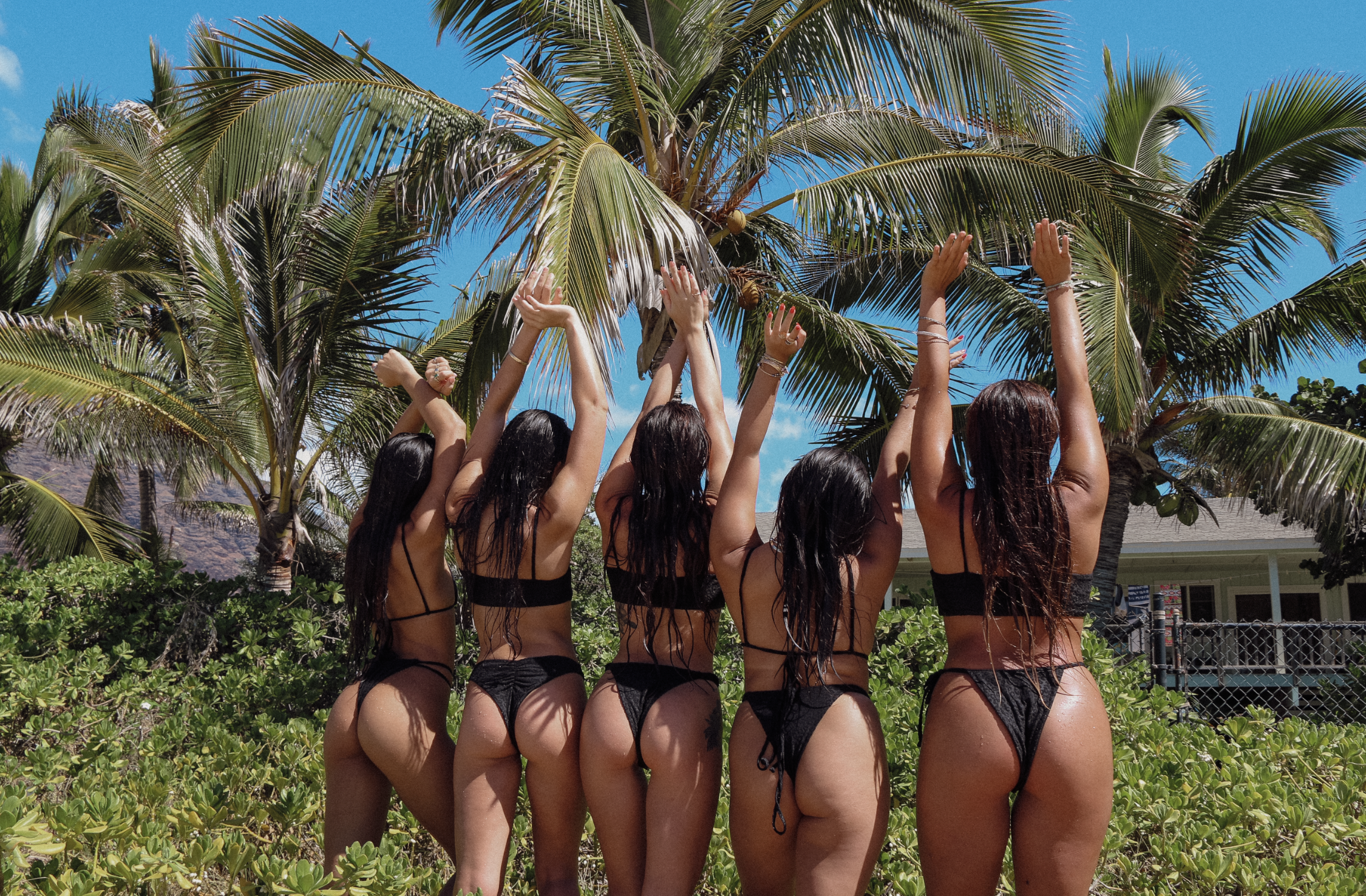 Why doesn't your favorite bikini brand use adjustable hardware? The answer might surprise you.
In the world of swimwear and boardshorts, there's a quiet culprit that has evaded the spotlight for far too long – hardware. You know, those metal clasps, buckles, and grommets that designers often add for "style." While some might argue that these shiny bits of metal or plastic bring an element of aesthetics, the downsides far outweigh any perceived benefits. Let's dive into why swimwear hardware should sink to the bottom of the ocean.
1. Rust Never Sleeps:
Metal hardware in swimwear is a rust magnet. The corrosive effects of saltwater and chlorine are well-known, and these elements don't spare the metal bits either. That elegant clasp on your bikini? In no time, it's a rusted eyesore.
2. Planned Obsolescence:
Ever felt like your swimwear only lasts for a season before falling apart? Hardware plays a role here. By adding components that degrade rapidly, some brands encourage you to buy new swimwear every year – it's a cycle that keeps you spending and the landfill expanding.
3. Unnecessary Waste:
Hardware pieces are additional items that need to be manufactured. Whether metal or plastic, they contribute to needless waste and pollution. These materials often end up in the ocean, harming marine life and the environment.
4. Fabric Follies:
Have you noticed how hardware can cause your swimwear to bunch and ripple in all the wrong places? That's not just an illusion; it's the impact of metal and plastic bits disrupting the fabric's natural flow.
5. Comfort Conundrum:
For anyone who's experienced an uncomfortable hardware component poking or digging into their skin, the choice is clear. Comfort should never be compromised for the sake of a trendy clasp.
6. Aesthetically Challenged:
Sure, swimwear hardware can be decorative, but aesthetics can be achieved in countless other ways that don't harm the environment or compromise comfort.
7. Unsustainability Strikes:
When we aim for sustainable swimwear, we should aim to reduce waste, pollution, and unnecessary consumption. Hardware stands as a symbol of the excesses that contradict sustainability.
In a world where environmental consciousness and comfort should guide our choices, the era of swimwear hardware has passed. Swimwear should be about celebrating nature, embracing the sea, and feeling good while doing it. The future of swimwear lies in sustainable, comfortable, and elegant designs that need no metal or plastic add-ons. Let's leave the rusty buckles behind and dive into a more responsible, eco-friendly world of swimwear.
It's time to set a new course for swimwear fashion, one that steers away from rusty hardware and toward a future of comfort, sustainability, and timeless style.