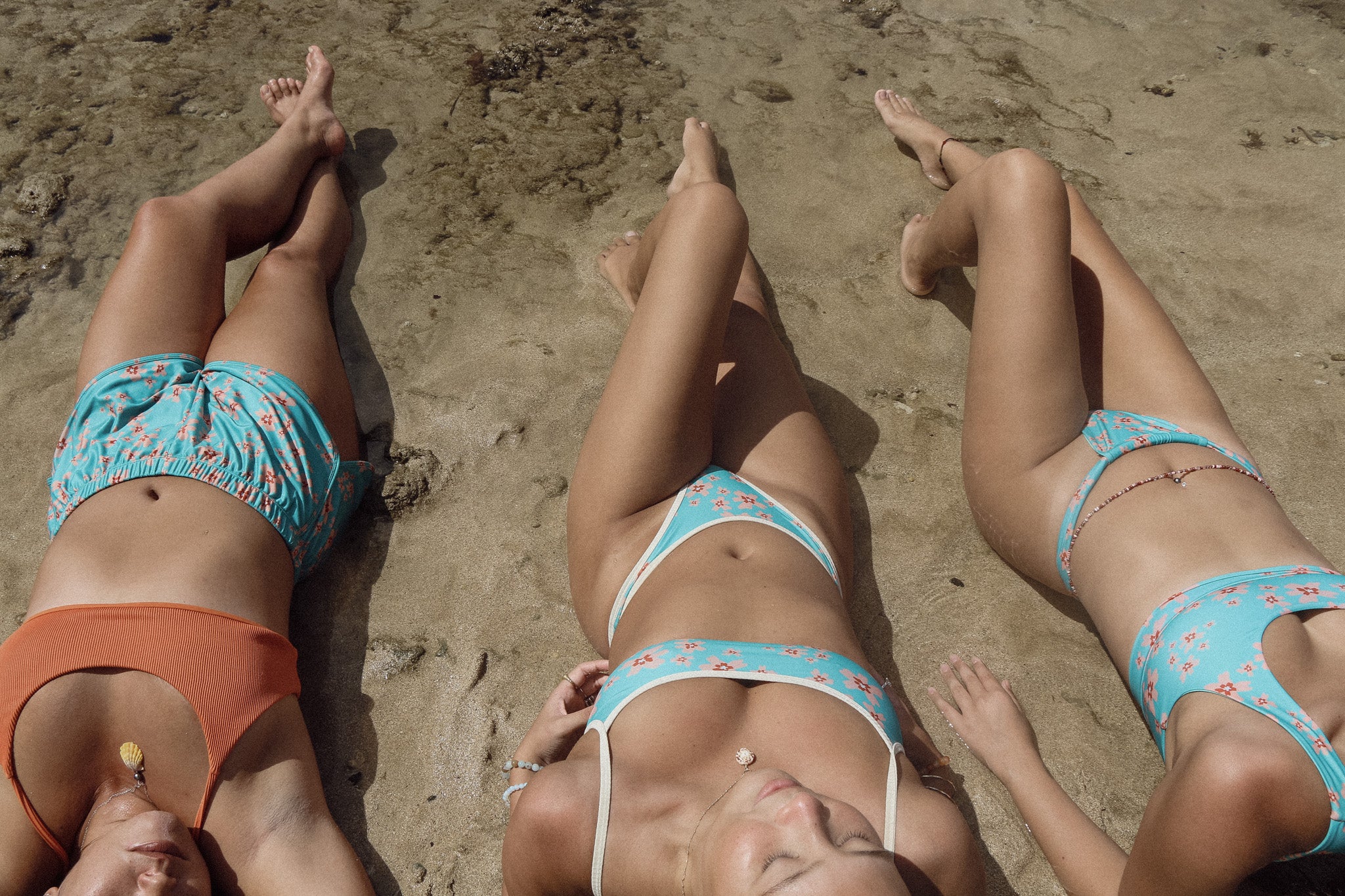 How to Care for Your Sustainable Cheeky Swimwear: Maintenance Tips and Tricks
When it comes to sustainable cheeky swimwear, not only are you making a fashion statement, but you're also contributing to a greener planet. These eco-friendly swimwear pieces are typically crafted from delicate recycled fabrics, requiring special care and attention to maintain their quality and longevity. In this blog post, we will provide you with essential maintenance tips and tricks to ensure your sustainable cheeky swimwear stays in excellent condition season after season.
Gentle Hand Washing
To preserve the delicate nature of your sustainable cheeky swimwear, it's best to wash it by hand. Fill a basin with cool water and add a small amount of mild, eco-friendly detergent. Gently agitate the swimwear in the water, ensuring all areas are cleaned. Avoid twisting or wringing the fabric, as it may cause stretching or damage.
Avoid Harsh Chemicals
Sustainable cheeky swimwear is made from recycled fabrics that are more sensitive to harsh chemicals. Avoid using bleach, fabric softeners, or harsh detergents, as they can weaken the fabric fibers and affect its color vibrancy. Opt for natural, eco-friendly detergent options to protect both your swimwear and the environment.
Use Reef-Safe Sunscreen
Protecting your skin is important, but it's equally crucial to choose reef-safe sunscreens that won't harm marine life. Chemicals found in traditional sunscreens can cause damage to coral reefs and other aquatic ecosystems. Opt for mineral-based sunscreens that are free from oxybenzone and octinoxate. Apply sunscreen at least 30 minutes before wearing your cheeky swimwear to allow it to fully absorb into your skin.
Minimize Exposure to Harsh Elements
To prolong the life of your sustainable cheeky swimwear, it's advisable to avoid exposure to harsh elements. Avoid direct contact with rough surfaces, such as pool edges or rocks, which can cause snags or tears. Additionally, refrain from using tanning oils, as they can stain and deteriorate the fabric. Opt for water-based or spray-on sunscreens instead.
Rinse Thoroughly After Each Use
After wearing your cheeky swimwear, rinse it thoroughly with cool water to remove saltwater, chlorine, or sand. This helps prevent any residue from building up and damaging the fabric. Gently squeeze out the excess water without wringing or twisting the garment.
Proper Storage
When storing your sustainable cheeky swimwear, ensure it is completely dry to prevent the growth of mold or mildew. Avoid leaving it in direct sunlight or damp environments. Fold the swimwear neatly and store it in a cool, dry place, such as a drawer or fabric bag, to protect it from dust and potential damage.
Caring for your sustainable cheeky swimwear not only extends its lifespan but also contributes to a more sustainable and eco-conscious lifestyle. By following these maintenance tips and tricks, you can enjoy your stylish swimwear for many seasons to come while minimizing your environmental impact. Remember, the little extra effort in caring for your swimwear goes a long way in preserving its quality and protecting our planet's natural resources.
Also On The Blog
Just Added