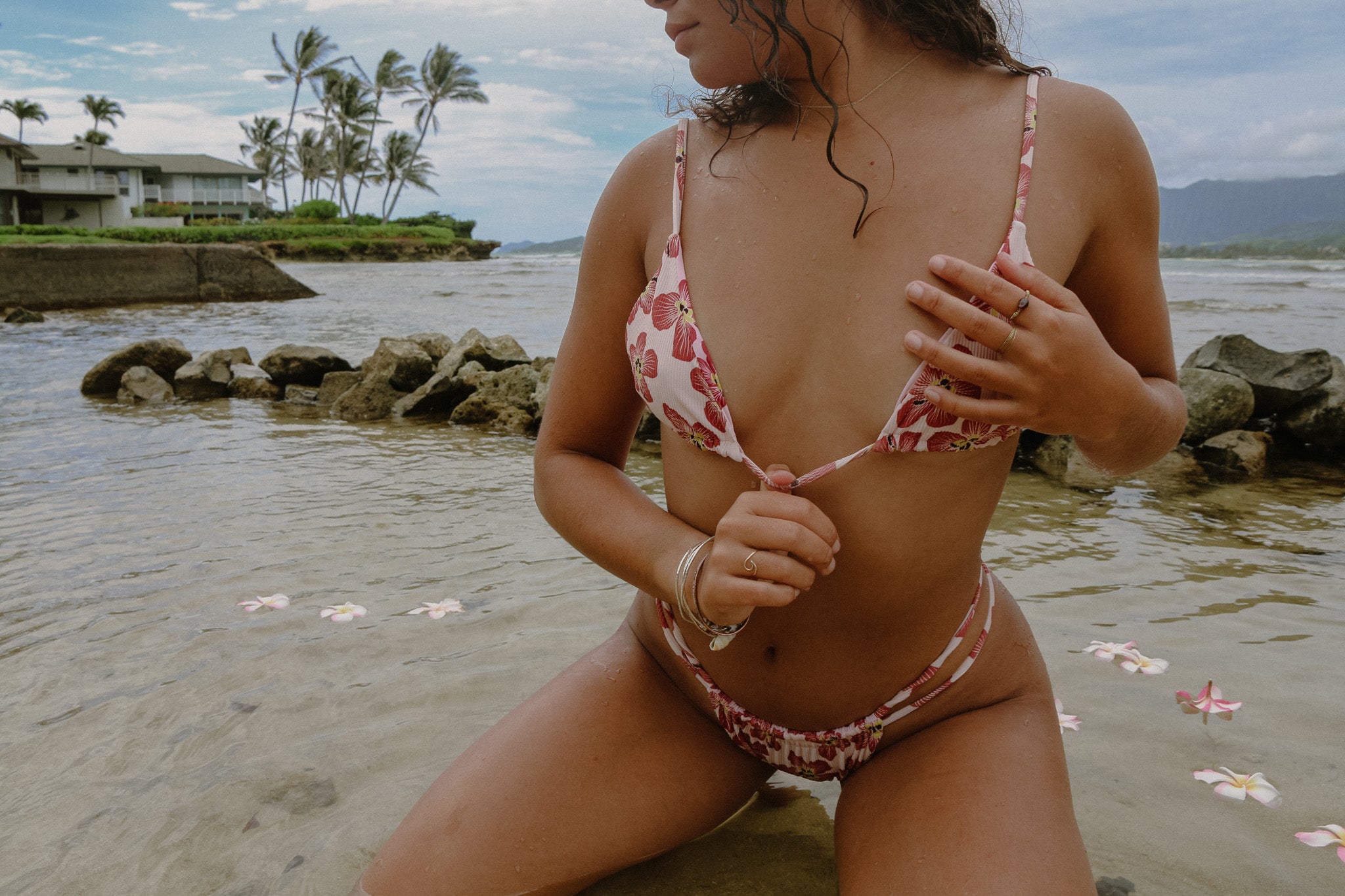 Unveiling the Slow Fashion Secrets: Why Sustainable Swimwear Takes Time to Create
In a world of fast fashion, slow sustainable swimwear stands out as a conscious choice. The process of creating these eco-friendly swimsuits is a meticulous one that requires time, dedication, and a commitment to ethical practices. Let's explore the reasons why slow sustainable swimwear fashion takes time and why it's worth the wait.
🌺 MINDFUL MATERIALS
Sustainable swimwear brands prioritize fabrics made from recycled materials, organic fibers, or innovative eco-friendly alternatives. Sourcing these materials involves researching & partnering with suppliers who adhere to strict environmental & ethical standards.
🌺 ETHICS
Slow sustainable swimwear fashion emphasizes fair labor practices & ethical manufacturing processes. Production takes place in small-scale factories or through skilled artisans who uphold high standards for worker rights, fair wages, & safe working conditions.
🌺 DETAILS
Slow fashion brands place great emphasis on quality craftsmanship & attention to detail. Every stitch, seam, & finish is carefully executed to ensure longevity & durability. Meticulous quality control measures are taken to maintain high product standards, reducing the likelihood of manufacturing defects.
🌺 LOCALLY DESIGNED
Slow sustainable swimwear brands prioritize local in-house design. By planning drops in smaller quantities & making them available closer to the market, we have more control over the allocation process & can maintain a higher level of quality.
🌺 LIMITED + TINY BATCHES
Slow fashion embraces the concept of limited editions & small-batch production to avoid excessive waste & overproduction. By releasing designs in limited quantities, brands can focus on quality & exclusivity, ensuring that each piece is unique & special.
Slow sustainable swimwear fashion takes time for a reason. The dedication to ethical practices, mindful material selection, attention to detail, & commitment to sustainable supply chains result in swimwear that is not only fashionable but also environmentally conscious. By supporting these brands, we contribute to a more sustainable and responsible fashion industry. Let's embrace the journey of slow sustainable swimwear fashion and appreciate the time and effort invested in creating swimwear that respects people and the planet.
Also On The Blog
Just Added