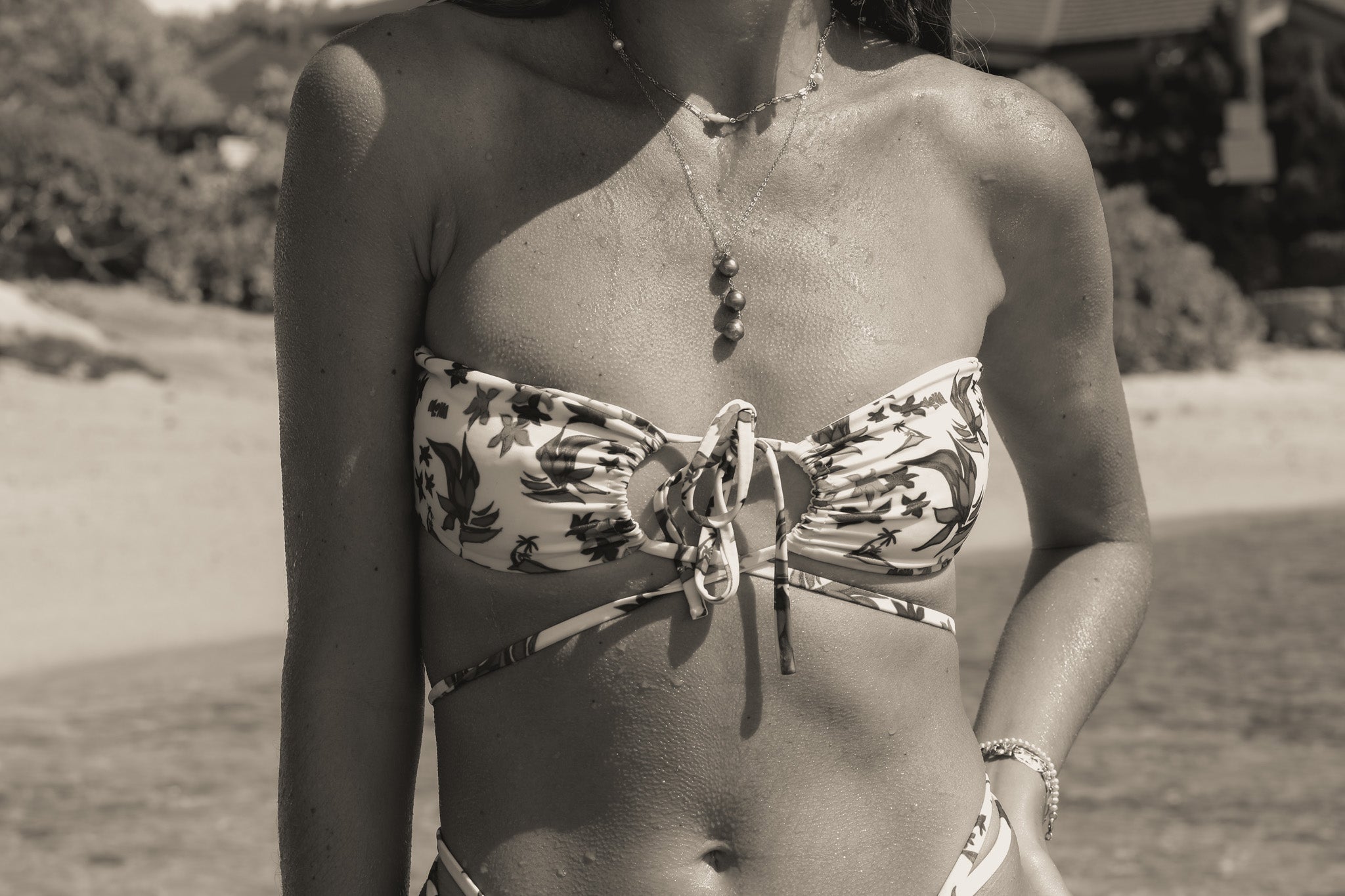 Sustainable Bikinis vs Fast Fashion: Why Investing in Quality Swimwear is More Affordable in the Long Run
When it comes to buying swimwear, it can be tempting to opt for cheap, fast fashion brands that seem like a steal. However, these brands often use low-quality materials and plan for their products to become obsolete quickly, meaning that you'll need to replace them after just a few wears. On the other hand, sustainable bikini brands prioritize quality and longevity, making them a more affordable option in the long run.
Sustainable bikini brands use high-quality, eco-friendly materials that are designed to last. These materials may cost more upfront, but they're more durable and resistant to wear and tear, meaning they'll last longer than cheaply-made fast fashion swimsuits. Additionally, many sustainable bikini brands offer repair and recycling programs to help you get the most out of your purchase and reduce waste.
Moreover, sustainable bikini brands focus on classic designs and timeless styles that won't go out of fashion, meaning that you can wear them season after season. On the other hand, fast fashion brands often prioritize trends and may only offer designs that are in style for a season or two, leaving you with outdated swimwear that you won't want to wear again.
In the long run, investing in sustainable bikinis may actually save you money. While they may cost more upfront, they'll last longer and won't need to be replaced as often. Plus, when you consider the environmental impact of fast fashion and the waste it creates, choosing sustainable swimwear is a no-brainer.
In conclusion, sustainable bikinis are more affordable than fast fashion swimwear in the long run. By investing in high-quality, eco-friendly materials and timeless designs, sustainable bikini brands offer a more durable and stylish option that won't go out of fashion. So, if you're looking for swimwear that's both affordable and sustainable, consider investing in a quality, long-lasting sustainable bikini.