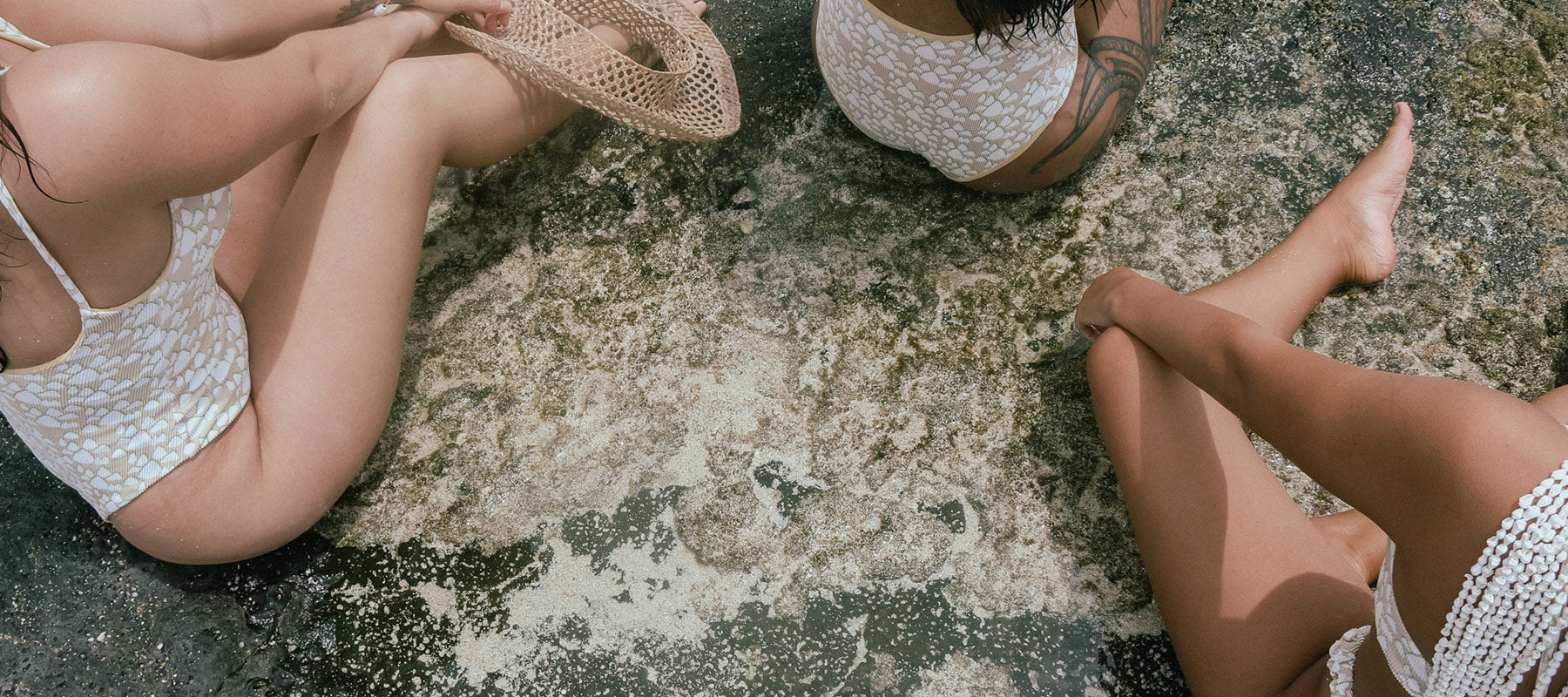 Shop Our Exclusive Collection at Our North Shore Oahu Pop-Up Event
We're popping-up! Come hang out with Tai Swim Co this weekend in Haleiwa at the Waialua Community Association with Malama Hawai'i Maker's Market. Come say hi on April 15th, 2023 9am-2pm.

I'm bringing my restocked $15 sale bins, free gifts + the brand new CONUS collection, so excited 🫶🏽 what are the perks of shopping Tai Swim Co in person? Check it out ↓

👙 Fitting rooms: One of the biggest advantages of shopping in person is the ability to try on the bikinis & see how they fit & look on you. This is especially important for swimwear, where the fit can be crucial to comfort & confidence.

👙 Special deals: I have tons of super discounted markdowns that you won't find online! Samples from model fittings & shoots, exclusive first print editions, products that never made it into bulk — all starting at $15!

👙 No waiting for shipping: Shopping in person allows you to walk out of the event with your new swim immediately, rather than waiting for shipping and delivery times.
👙 Personalized assistance: Shopping in person allows you to receive personalized assistance (from me!!) who can help you find the right size and style of bikini, answer questions about the product, and offer suggestions.

👙 Feel the amazing fabric with your own hands: When shopping in person, you can physically examine the fabric, feeling the texture and quality of the material and inspecting the details of the design. Sometimes the screens don't do it justice!

👙 Bring your friends: Shopping in person can be a the best social experience, where friends or family members can join in the shopping and provide feedback on the items being tried on. I always want it to feel like you're stepping into a friend's walk-in closet, right at home collaborating on bikini ideas & putting on a little fashion show 🥹

👙 Supporting local businesses: Shopping in person at all the amazing booths at the @malamahawaiimarket will help support the local economy and small businesses in your community!